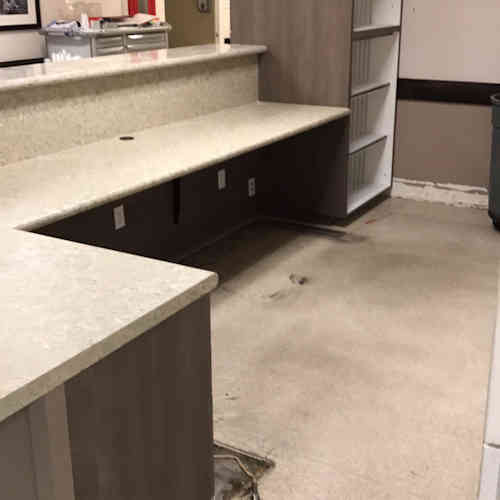 As part of a nursing facility remodeling project, Plasticraft Countertops was asked to completely remodel the old nurse's station. 
Working with the customer, we designed a complete custom area including the cabinetry, work surface, record storage area in addition to the countertops.
Starting the installation portion of the project before dawn, we were done by lunchtime, giving the flooring contractors time to complete the area later in the day. 
Only one day of interruption for the project.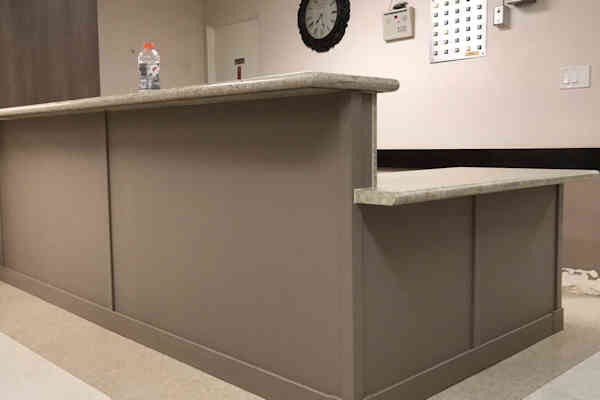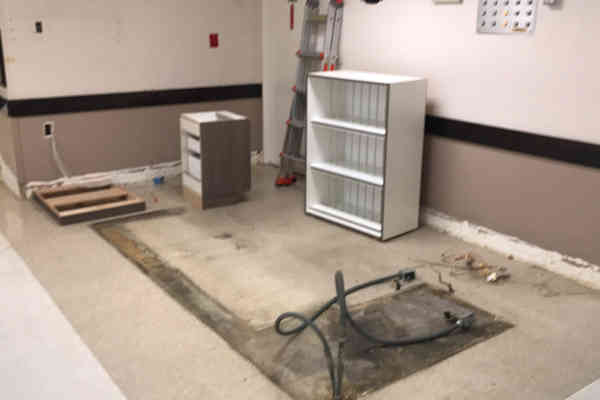 Are you ready to get started?